February 23rd, 2023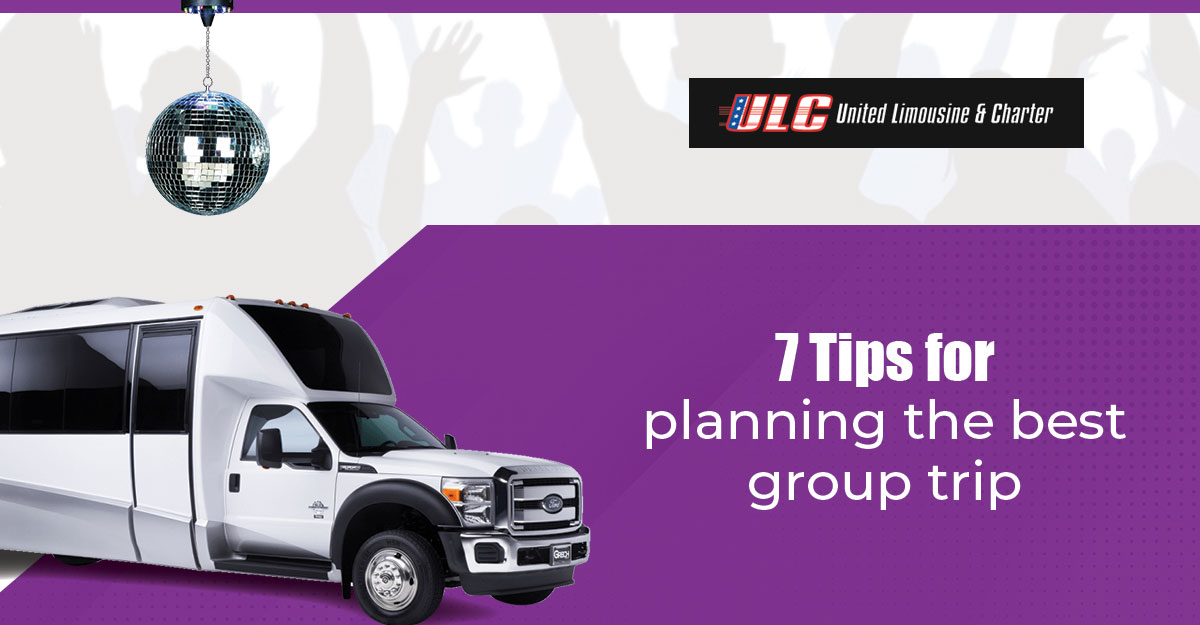 Traveling with a large group can be both exciting and challenging. With so many personalities, interests, and schedules to coordinate, planning a trip that everyone will enjoy cannot be easy. However, you can ensure your group trip succeeds with a little effort and preparation.
Here are seven proven tips for planning the perfect group trip:
1.Define Your Group's Goals and Objectives
Before you start planning, clearly understanding what your group wants to achieve is important. Are you looking for a relaxing beach vacation or an adventurous outdoor excursion? Do you want to focus on cultural experiences or enjoy quality time together? Defining your group's goals and objectives will help you choose the right destination and activities everyone will enjoy.
2.Create a Budget
It is important to create a budget before you start planning your trip. This will help determine how much you can spend on transportation, accommodations, food, and activities. You can then use this information to make informed decisions and ensure everyone is on the same page.
3.Choose a Destination that Offers Something for Everyone
When choosing a destination, it is important to consider everyone's interests and preferences. If you have a mixed group, select a destination that offers a variety of activities, such as hiking, beach activities, cultural experiences, and more. This will help ensure everyone has a good time and no one feels left out.
4.Book Accommodations Early
Booking accommodations early is essential for group trips, and this will help ensure that you get the best possible prices and that everyone has a place to stay. Choosing accommodations central to your activities and offering amenities such as kitchens and common spaces for everyone to gather is also a good idea.
5.Plan Group Activities in Advance
Planning group activities in advance will help ensure that everyone has a good time and no one feels left out. This can include group meals, excursions, and other activities that allow everyone to enjoy each other's company.
6.Encourage Flexibility and Open Communication
Encouraging flexibility and open communication is crucial for group trips. This means being willing to compromise and make adjustments when necessary. It is also important to keep everyone informed and ensure everyone is on the same page.
7.Hire a Professional Tour Guide or Planner
Finally, hiring a professional tour guide or planner can help ensure your group trip is successful. A professional can handle all the details, including transportation, accommodations, and activities, freeing up your time to focus on enjoying your trip.
By following these 7 tips, you can ensure that your group trip is a stress-free, enjoyable experience for everyone. Whether planning a beach vacation or an adventurous excursion, these tips will help you create a memorable trip that everyone will enjoy. Contact us for a free quote if you need help with the transportation part. We offer some of the best party bus rentals in Los Angeles & Orange County, CA, and the surrounding areas.
class='st_linkedin_hcount'> class='st_plusone_hcount'> class='st_fblike_hcount'> class='st_twitter_hcount'>