August 22nd, 2022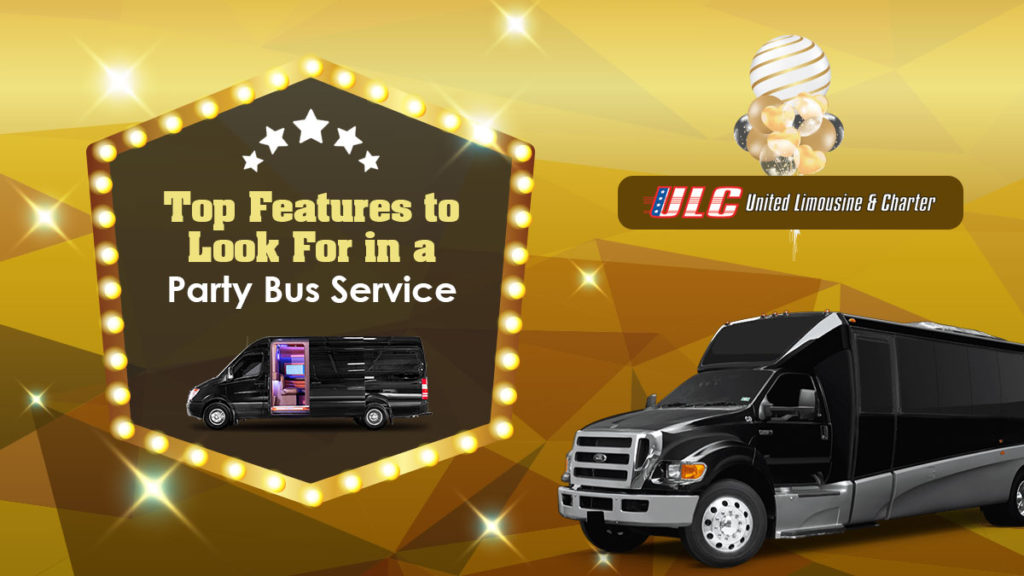 Features To Look For In A Party Bus Service
A party isn't a party until a party bus is present! A party bus rentals guarantee that you may continue the party while you go from one venue to the next, taking the fun to the next level.
Many party buses also feature LED lights, surround sound, and even dancing poles to add excitement to the ride, luxurious wraparound bench seats, and convenient access to built-in bars. Plus, you'll be able to maintain the group's unity and ensure that everyone gets to their respective destinations! The next time you reserve a party bus Service, it's crucial to look out for specific features so you can have a ball!
Drinking Cruise
You probably anticipate starting the night off with a few drinks when you board a party bus. Verify the number of custom bars aboard. A three-bar party bus will be the best option if your group is more significant. Additionally, it's critical to confirm with the bus rental operator that alcohol is permitted on board; otherwise, it would be a bummer. Also, make sure you know whether you need to bring your alcohol or whether it will be provided. It's typically BYOB. However, most party buses include ice and glasses.
Considering Size
Party bus rentals are ideal if you need to transport a sizable gathering. You can choose between an 18-seater and a 26-seater depending on the size of your party (pun intended). It's critical to know how many individuals you anticipate attending in advance. If your party bus has 18 seats, your chauffeur will only be able to admit those passengers for safety reasons. As a result, if you're anticipating a few late confirmations, reserve a larger vehicle. Regardless, bigger is always preferable.
We're Here to Keep You Amused
What's the state of the entertainment scene? To avoid overpaying for party bus services, seek deals that are appropriate for the circumstance. LED lighting, televisions, and surround sound are typically seen on party buses, giving them a clublike atmosphere. Prepare your music. So make sure to read the requirements and have fun!
Look Over The Reviews
Online reviews are the first thing people should look at in this day and age before choosing a party bus! See how the business has reacted to customer comments or criticism and what other partygoers' rental experiences have been.
Dance
If you use pricey surround sound, you can be confident that you and your guests will want to dance to the music. Ensure you have adequate space on the dance floor to start the celebration and all the luggage, coats, alcohol, and people. Some party buses even include dancing poles to add a bit of spice. Everything depends on what you're trying to find!
Have a noteworthy event coming up? Visit ULC Party Bus to view our selection of party bus services, then contact our concierge to finalize the details.
class='st_linkedin_hcount'> class='st_plusone_hcount'> class='st_fblike_hcount'> class='st_twitter_hcount'>